Download Spybot Search and Destroy for Windows PC. When you system needs extra protection from spyware that are not covered by the regular anti-virus applications, you can rely on the powerful Spybot Search and Destroy 2.4.
Spyware keeps a close check on your online surfing behavior and it develops a marketing profile on the basis of what you search on the Internet. This information is passed on to advertising companies without your knowledge or permission.
You will know that your system has been infected with spyware if your Internet browser crashes frequently or there are new unwanted toolbars in your browser. Look for these indicators to find out whether your computer has been hijacked.
Spybot Search and Destroy is free so give it a try to protect your computer from such nuisances. Spybot anti-spyware software also allows you to clean your browser when you share your system with others and do not wish them to see what you have been browsing.
Spybot Search and Destroy Versions
Spybot Search and Destroy 2.4
Spybot Search and Destroy 2.3
Spybot Search and Destroy 2.2
Spybot Search and Destroy Screenshots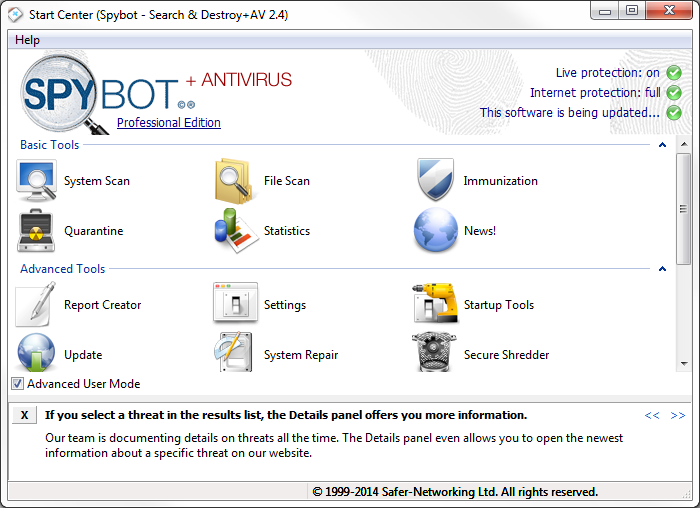 Download Spybot Search and Destroy Links
Download Spybot Search and Destroy for Windows PC
Download Spybot (Paid Versions)
Download Spybot Home for Windows PC
Download Spybot Pro for Windows PC