Download HiJackThis for Windows PC. HijackThis is an effective anti-malware software designed to keep a close on eye on your system's browser and operating system settings. It also generates an automated record that gives you a clear picture of your computer's current state.
With this software you can remove the selected unwanted settings and files manually. However, you must use caution while removing any file from the system using this application as the log files may belong to an unwanted malware or a genuine software.
HijackThis app comes with three essential elements which include a process manager, alternate data stream scanner, and HOSTS file editor.
HiJackThis Versions
HiJackThis 2.0.5 Released
HijackThis 2.0.4 Released
HijackThis 2.0.3 Beta Released
HijackThis 2.0.2 Released
HijackThis 2.0.0 Beta Released
HijackThis 1.99.1 Released
HiJackThis Screenshots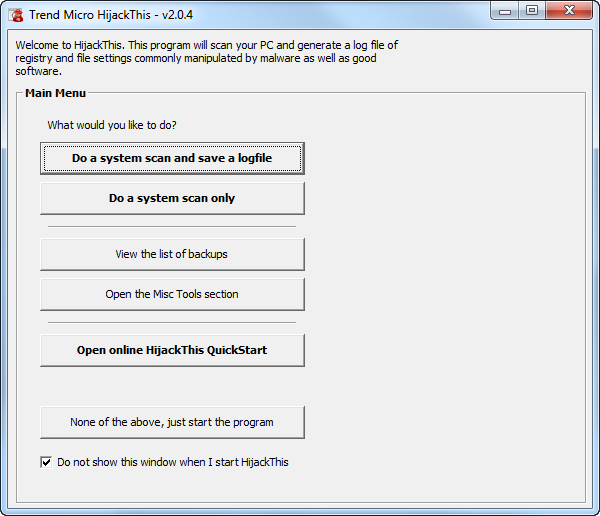 Download HiJackThis Links
Download HiJackThis for Windows PC