Download 1stBrowser for Windows PC and Mac. 1stBrowser, which is built using the same open-source code that goes into Google Chrome has lots of positives that make it a good choice.
To start with, it has a familiar interface similar to that of Google's flagship Chrome.
1stBrowser comes with some extra perks that promise to enhance your overall web browsing experience.
1stBrowser Brings Media Friendly Browsing to Your Desktop
An amazing feature of the 1stBrowser is that users can personalize it to complement their specific style. You can choose your own icon and change themes to suit your mood. With 1stBrowser, you can save your favorite video or audio files with a single click.
It also comes with an easy-to-use photo tool which allows you to apply filters on online searches, edit photos and directly upload them online.
1stBrowser Screenshots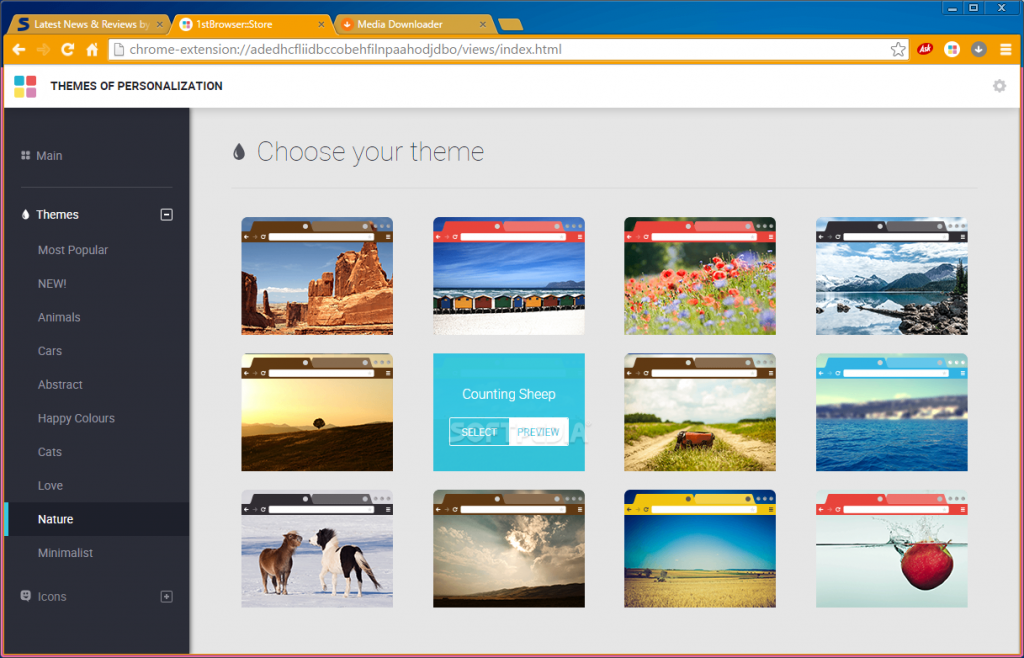 Download 1stBrowser Links
Download 1stBrowser for Windows PC