Download Adblock Plus for Android, Windows PC and Mac. The ads and banners in websites often make it difficult to read the content or find what you have been searching in a website. You can now steer clear from the advertisements and focus on what you want to see online with Adblock Plus for Google Chrome.
Adblock Plus let's you focus on what you want to see: The Adblock Plus extension works great to automatically detect and then disable the ads and banners present in a website. It modifies the layout of Chrome so that the annoying ads don't bother you at all and you can fully concentrate on the website.
The Adblock Plus extension comes with various filters to make browsing simple and effective for you. Although there are many ready-made filters available, you may also configure your own filters to suit your requirements.
Adblock Plus Screenshots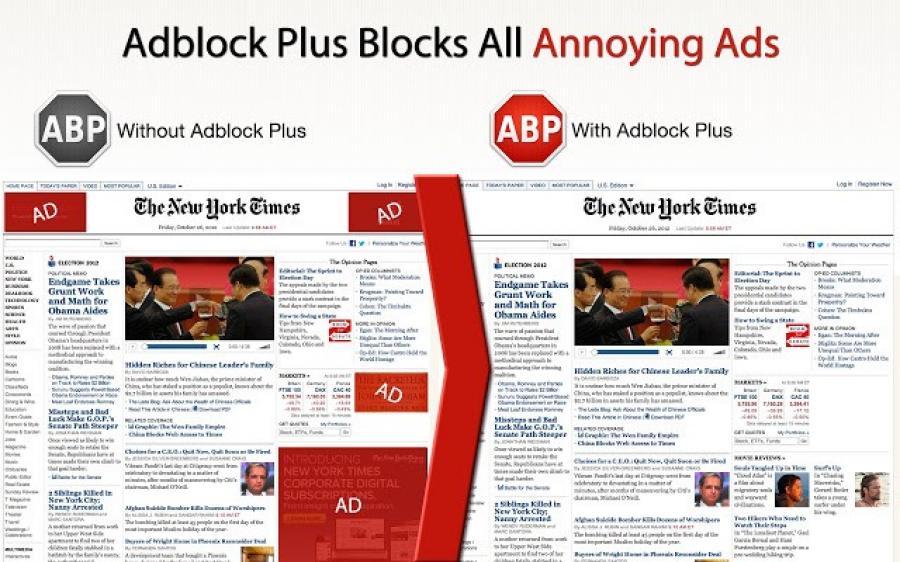 Download Mobile Links
Download Adblock Plus for Android
Download Adblock Plus for iPhone
Download Browser Extension Links
Download Adblock Plus for Google Chrome
Download Adblock Plus for Firefox
Download Adblock Plus for Opera
Download Adblock Plus for Safari
Download Adblock Plus for Microsoft Edge
Download Adblock Browser Links
Download Adblock Browser for iPhone and iPad
Download Adblock Browser for Android