Download RealTimes for Windows PC, Mac, Android and iPhone. RealTimes is an amazing storyteller updated with the latest version of RealPlayer Cloud.
This multimedia software quietly takes the best moments from your camera's memory to weave a beautiful and fresh RealTimes Story. It consists of a mix of photos and videos from your smartphone.
With the help of this application, you can customize the RealTimes Stories by re-organizing photos and clips. You can even change the duration, add filters or a soundtrack to make the RealTimes story more interesting. You can share the RealTimes Stories with your friends too.
RealTimes Video Editor also gives you cloud-based storage as well as management solutions for photos and videos.
RealTimes Versions
RealTimes 18.1.5.699
RealTimes with RealPlayer Screenshots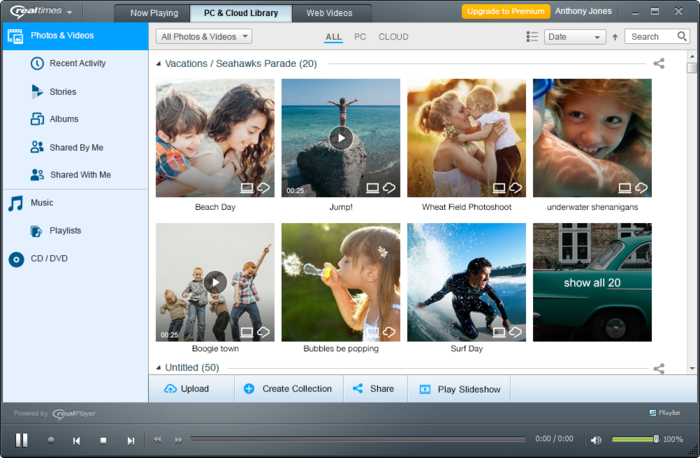 Download Desktop Links
Download RealTimes for Windows PC
Download Mobile Links
Download RealTimes for Android