Download Ares Galaxy for Windows PC. Ares Galaxy is a free open source program that allows users to share files including software, video, images, audio, documents, etc.
With this amazing file sharing program, you can easily share and publish files within the community in a matter of seconds. Users can easily search and download different types of file shared by others.
Some of the key features of Ares Galaxy include fast multisource downloads, in built audio and video player, powerful library organizer, file sharing through chat rooms and so on. The most recent versions of this software supports Shoutcast radio stations as well as the BitTorrent protocol.
Supported OS: XP, Vista, Win7/Win8/Win8.1/Win10 32 bit & 64 bit.
Ares Galaxy Versions
Ares Galaxy 2.4.3 released
Ares Galaxy 2.4.2 released
Ares Galaxy 2.4.1 released
Ares Galaxy 2.4.0 released
Ares Galaxy Screenshots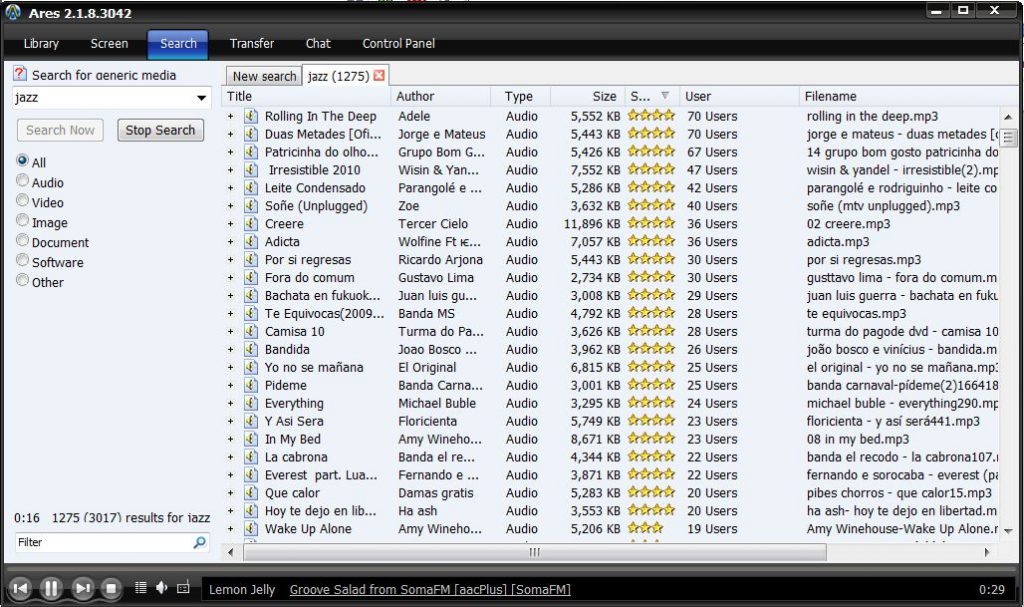 Download Links
Download Ares Galaxy for Windows PC