Download DirectX for Windows PC. DirectX is set of technologies developed by Microsoft Corporation. This program provides a wide range of multimedia effects for applications. It consists of video and audio elements, graphics and 3D resolution.
DirectX also brings a high level of security along with an overwhelming performance. The latest version of the program comes with updates such as High-Level Shader Language for displaying best effects ever. With the latest type of DirectX, you will enjoy higher audio quality, more vivid videos and powerful 3D animations. You can install it on your Windows OS as you need about 95 MB space.
Supported OS: Windows RT/Windows Server 2012/Windows Server 2003/XP/Vista/7/8/10 & Mac OS.
Directx Versions
DirectX 11.2 released
DirectX 11.1 released
DirectX 11.0 released
DirectX 10.1 released
DirectX 10.0 released
DirectX 9.0C released
DirectX Screenshots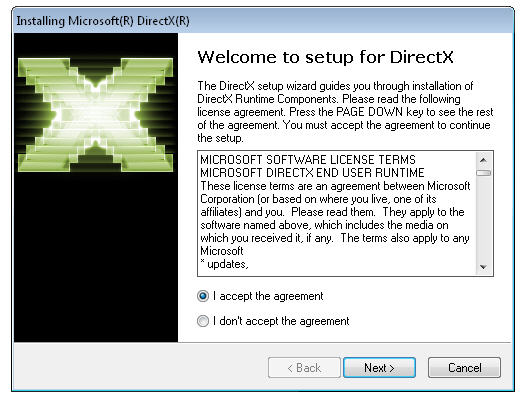 Download DirectX Links
Download DirectX for Windows PC