Download Candy Crush Saga for Android, iPhone, iPad, Windows Phone, Amazon and Windows PC. This is the undisputed king of the match three games. Candy Crush Saga is a game from King. Its income per day is close to one million dollars.
Candy Crush Saga have got some colorful sideshow graphics that have taken the Android world by storm.
You might be having a problem is you have never tried this game.
Candy Crush Saga Screenshots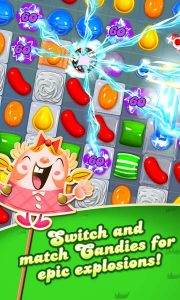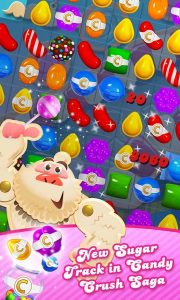 Download Mobile Links
Download Candy Crush Saga for Android
Download Candy Crush Saga for iPhone
Download Candy Crush Saga for Windows Phone
Download Candy Crush Saga for Amazon
Play Candy Crush Saga Online
Candy Crush Saga for Windows PC