TransferWise Ltd, the London-based money transfer service recently announced collaboration with Facebook Messenger. This will allow users to send and receive funds overseas from within the chat messenger.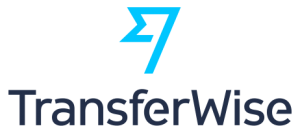 TransferWise has integrated the technology with Facebook Messenger as a piece of automated software which comprehends natural language. The software is free to use and it does not impact in any way the rates of money transfer. So, the process of arranging an international money transfer can now be done while you chat away.
Users will be able to set alerts for the bots to notify them when a specific rate is reached. So, this will allow users to transfer funds at the foreign exchange rates they are interested in.
Who can avail this service?
The funds transfer service is available to and from Canada, Australia, the US, Europe and the UK. The company spokesperson said that TransferWise would expand pretty soon to offer services to 50 more countries covering about 600 currency exchange pairings.
With the launch of a software on Facebook Messenger, TransferWise will join the various other foreign exchange and payment service providers that experiment with transferring funds over apps. Many people believe that this will slowly replace the individual mobile apps as the individual mobile applications.
What other companies offer similar services on Facebook Messenger?
In August last year, Azimo Ltd had announced its integration with Facebook Messenger. Azimo is a rival foreign exchange transfer service to TransferWise. Some of the other similar companies offering bots on Facebook Messenger are Mastercard Inc, PayPal Holdings Inc, Visa Inc, Stripe Inc and American Express Co. The China-based company Alipay.com Co Ltd already has its payment bot integrated with Facebook Messenger.
When embracing any technology, the financial institutions as well as he users should be cautious about it. So, if you are ordering a pizza and the bot doen't get your instructions clearly then it's ok, however if the software does not understand your instructions regarding foreign exchange of transactions then this might be detrimental for you.
WeChat, the China-based messaging service started the concept of sending and receiving payments from within chat service. Now Facebook Messenger has taken a big step towards becoming an all-inclusive commerce platform and chat destination.
Until now Western banks had been wary about allowing third party apps to allow financial transactions due to concerns regarding data protection and privacy. However, they are now opening up to these possibilities to make online experience more fulfilling for the users.