Download ZoneAlarm Free Firewall for Android and Windows PC. This program offers extensive protection from different hacker attacks. If your computer is endangered by different threats, this program will hide it from uninvited parties.
ZoneAlarm free Firewall focuses on intrusion detection while, at the same time, provides high-quality protection. In that way, your computer will run smoothly and your personal information will stay secure. The program offers an incredible level of security not only from viruses but also from hackers looking for your financial data.
However, the main benefit of ZoneAlarm is possiblity to keep your computer invisible for uninvited threats. Make sure you install it on Windows 7,8 or 10 with only 94MB space needed.
Supported OS: Windows XP/Vista/7/8/8.1/10.
ZoneAlarm Free Firewall Screenshots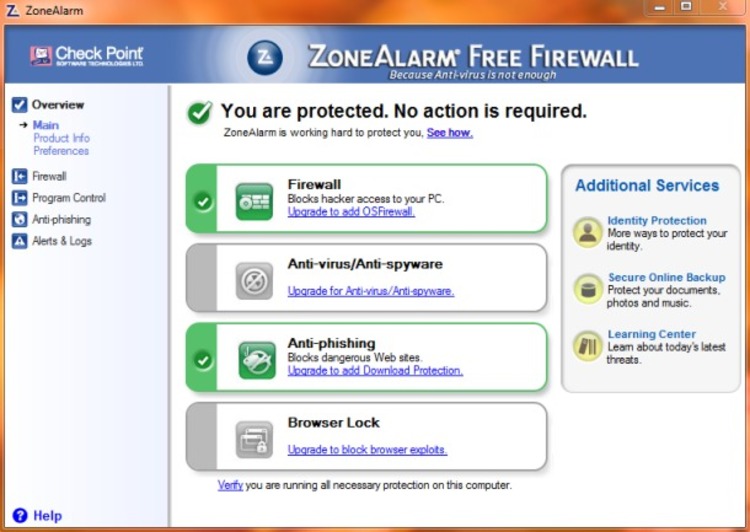 Download ZoneAlarm Links
Download ZoneAlarm free firewall for Android
Download ZoneAlarm free firewall for Windows PC