Download 1Password for Android, iPhone, iPad, Mac and Windows PC. The name 1Password suggests what it does for you but don't just go by its name as there's much more to this extension than what meets the eye.
1Password offers more than just simple password storage. When you integrate this secure password manager to your Google's Chrome browser, it works like a high level security system that protects your sensitive information and data while you browse the web.
High level security
With this extension installed on your computer, you can enter credit card details, fill up the registration forms, and log into personal websites containing crucial information with full security.
The 1Password extension for Chrome is also capable of generating strong and unique passwords for your different accounts. 1Password makes use of high quality encryption from renowned cryptographic libraries.
Unique interface and one-click functionality
1Password comes with a unique interface and it opens the browser and websites with just one click. You just need to fill in your details and you are good to go. The extension remembers all your passwords so you can enjoy your peace of mind. With just one single password, you can now access all your accounts.
1Password Screenshots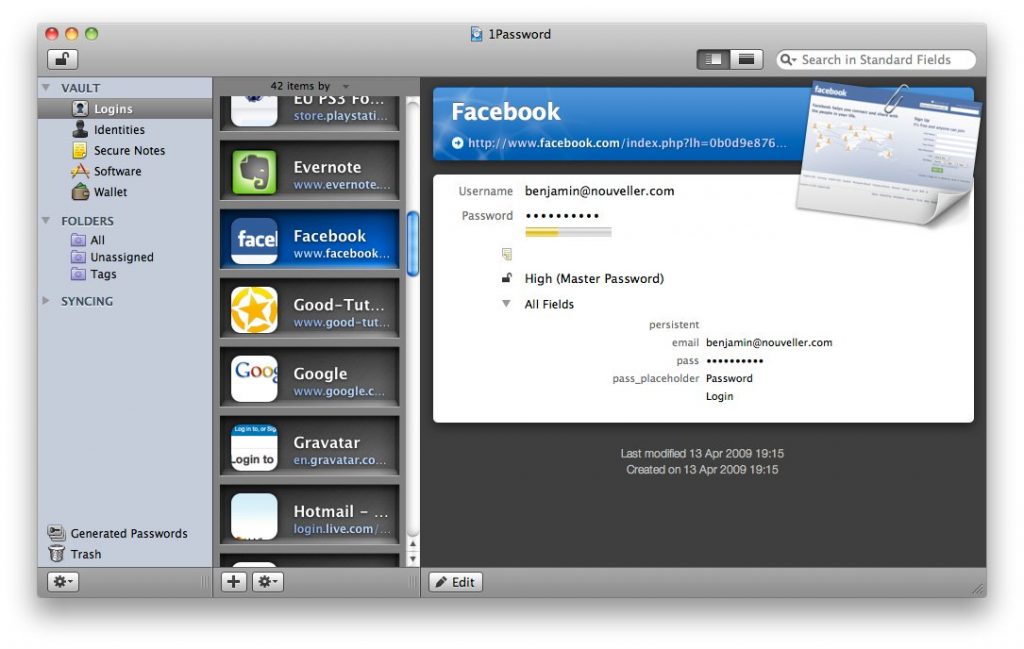 Download Mobile Links
Download 1Password for Android
Download Desktop Links
Download 1Password for Windows PC
Download 1Password Extension Browser