Hooked is a new app that has just emerged, hoping to save a generation of social media users from forgetting about fiction. The app is focused on the horror genre, and the Co-Founder and CEO of the app, Prerna Gupta, says, "Out goal is engagement, getting teenagers and mellinials to spend time in a narrative and complete that story and not get distracted. Horror was the first thing that clicked.
So far, that seems to be working. The app has now been downloaded over twenty million times, the company says, and its popularity continues to grow among the targeted social class.
In the beginning, downloads averaged about 200,000 downloads per week, at the beginning of the year, but has risen to more than a million each week. These numbers have been monitored by the analytics company known as SensorTower. The downloads have increased, according to the numbers, at a rate of nine thousand percent.
Reader's primary age range appears to be between 18 and 24. Those under the age of 25 account for about sixty-nine percent of readership. On average, the numbers show that the average reader is twenty-five years of age, with more than half of them being female.
Hooked: Hoping To Save Fiction Among Millenials
The premise of Hooked is really quite simple. Professional authors begin by submitting stories to the app with one simple rule: the story must then be told, in conversation style, between the characters, and only in text message form.
Most of the stories average a length of about 1000 words, with a read time of roughly six minutes. Due to the overwhelming popularity of the app, it has begun commissioning serial stories that will be told in chapter form. Many of these stories are generated by users, but the ones that remain most popular are those that are actually commissioned, according to Gupta.
Gupta went on to explain her thought process in more detail: "Everyone said reading is drying. We started to ask ourselves given our background as app developers, is there something we can do to save fiction? How do we make fiction appealing to young people? Can we find a way, instead of thinking of it as one book, to think of it as a product? How do we make fiction as engaging as social media today?"
After attempting success across several genres, it was find that horror seemed to be most engaging to these readers.
Hooked Screenshots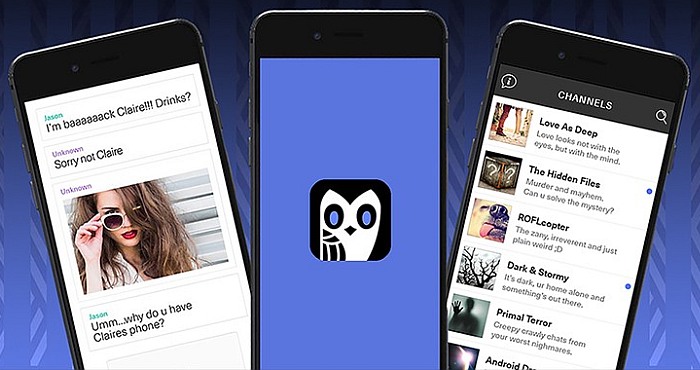 Downloads