In addition to Smartphones, Xiaomi has launched many products. They have little bit expand their Niche. After a launch of Coffee Maker, Now Company took a step towards Shoes with some amazing technology.
They launched a 90-minute Ultra smart shoes with the big brand of Tech that is Intel. The shoes come with Intel Curie Module. The initial price of this amazing sportswear is 300 Yuan which is approximate equals to the $43. This pair of shoe will come on the sale from April 15.
Why are these shoes amazing?
This is the first smart shoe launched by Xiaomi which comes with inbuilt button size chip, Intel Curie. This chip will store the fitness data such as calories burnt, distance traveled etc. This is designed for professional athletes by Shanghai Runmi Technology Co Ltd.
Designing of Shoes
These shoes are similar to other branded shoes who use Foam material for comfort. The feature which I love the most is that it has antibacterial removable in the soles. The shoe has a battery life of 60-Days but it doesn't mean that After 60 days, you can't wear it. You can but You can't track your data.
The color choices which are available for these shoes are Black and surf Blue. For the athletes who love the run in the early morning or in evening, they have a special edition of Blue which makes them visible to the Motorist or cyclist.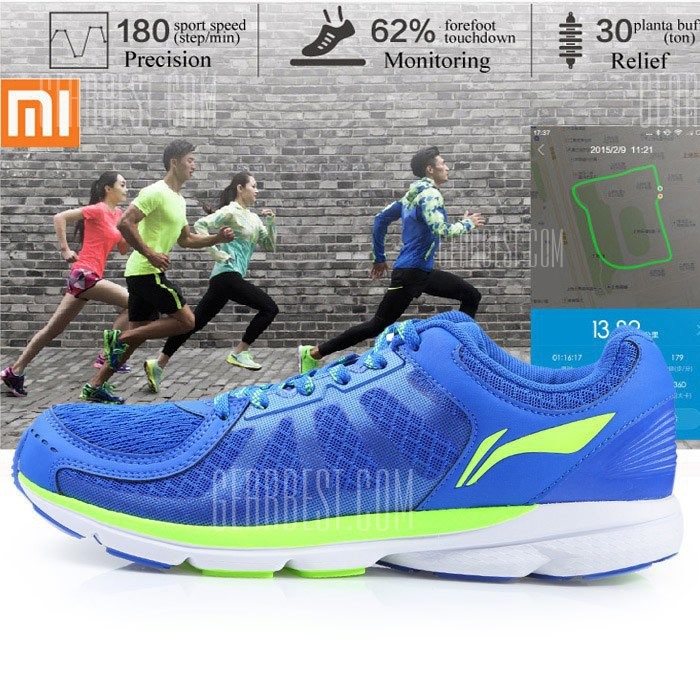 Hope for good Tech
The company has launched many Mi devices this month.One of my favorite device launched yet is Mi Camera. That camera can record 1080 p videos with 20 fps frame rate. It comes with 130° wide angle lens. The camera comes with night vision, dual-band Wi-Fi support, and a microSD slot.The price of the camera is 199 Yuan which is approximate to $29.
Let's come to our topic which is Xiaomi Ultra Smart Shoes, I have to say that this is the one of the best product launched by Xiaomi in advance tech.
But these products are bound to China only and rarely comes to International Market.