Have you ever wonder to get an extra battery life for your android smartphone. The top rated android smartphones with higher specs and faster speed have more often found to have a less battery life. Android smartphones have a great number of multitasking experience, usually the background android applications consume more battery.
Google is planning to launch a battery saver option in new Nexus 6, recently in galaxy S5 Samsung has launched its ultra-power saving mode, which blown-up every person's mind. With this option your device will give a longer battery life of 6 to 7 days, but it restrict some phone applications and also minimize the processor speed. After testing some battery saver app for android, We have a cool list for you:
JuiceDefender – Battery saver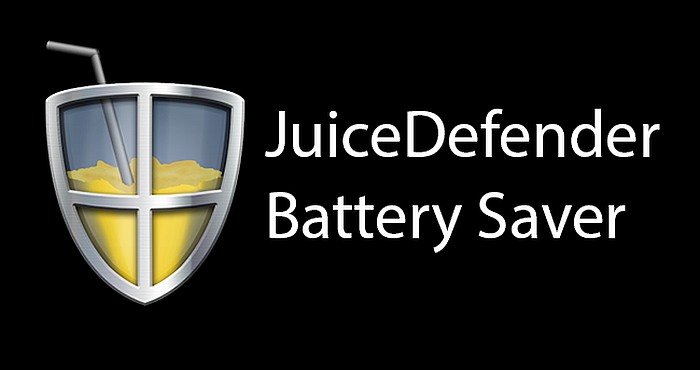 Usually the battery lack more in background process, like GPS on for navigation, updating Facebook, refreshing Gmail etc. To restrict this background process the best battery saver I found so far is JuiceDefender . It is the most popular battery saver, manage the background applications. It controls the most draining part like 3G/4G and Wi-Fi, You can control all the system option automatically from it. A must try battery saver for every android user.
Download JuiceDefender – Battery saver
Du Battery Saver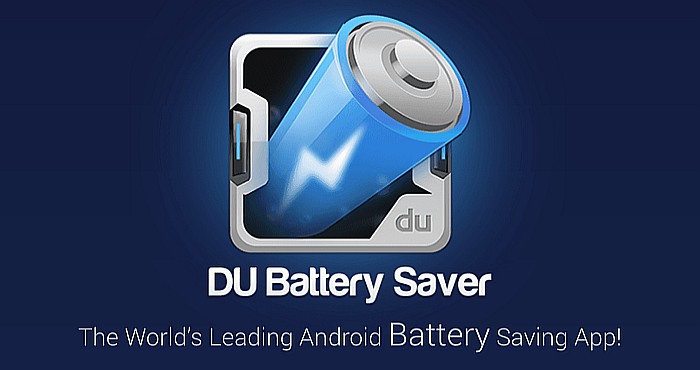 It can monitor all system background applications, you can also kill all process. It can display your remaining battery life time. You can define your own modes for different setting to save your battery life. Auto clear application option is also available. You can also set CPU speed (only in rooted device).
Go Battery Saver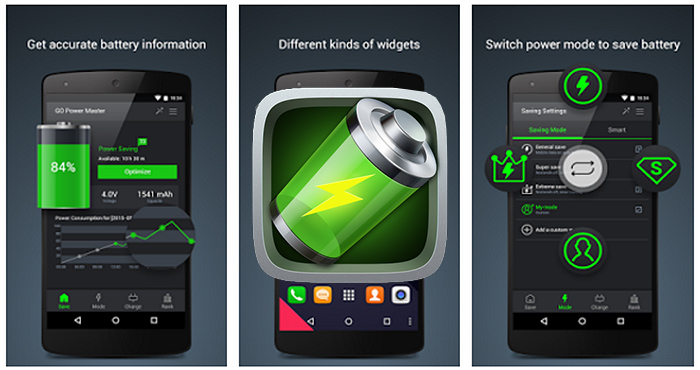 You can control you battery consumption only by one click widget option. It can measure the battery estimated life time. Just set a widget on the home screen for complete status information. Smart power saving mode is available, you can also set smart mode switching option. The most downloaded application of all time with 4.5 power ratings.
Battery Doctor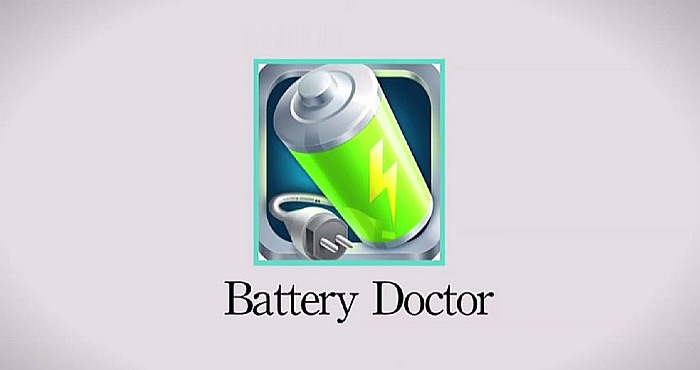 Another best Battery saver application for your android. The app has a very smooth UI. It can estimate the remaining time of your battery. Also give you a charging status indication. Like all other saver apps you in Battery Doctor you can also define your own saving mode and you can also set the schedule for different modes. One of the unique features is it can show the consumption rank of different installed apps. If any application will get more CPU usage it shows the highest draining reminder.
Download Battery Doctor – Power Saver
Easy Battery saver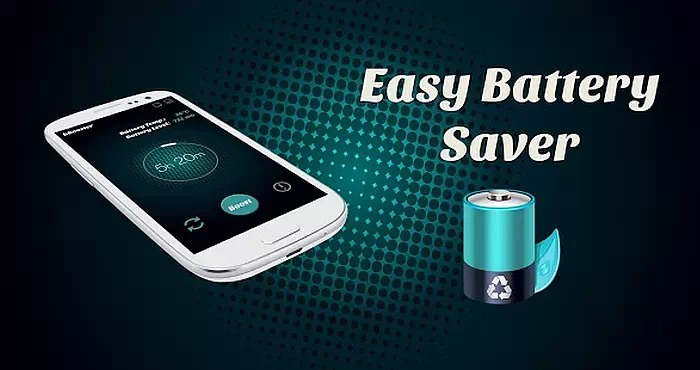 Now you phone will give you a great extra time in a charge. An extremely apps management system build to enhance your battery life experience, you can simple kill different apps. Like other saver apps this app also has the option to set different saving modes.