Previously known under the codename NX, Nintendo Switch looks like Tablet device with game controllers sliding on it from both sides. Features of the device were discovered with short teaser released on YouTube.
Analyst Paul Jackson said : "The Wii U was a car crash, basically. They fudged the communication and confused everybody with the controller and what the screen was for. As a result it sold about a tenth of what the original Wii sold.". He believes that Switch is Nintendo's last attempt to make a success with home console. The last year was though for Nintendo, although hand console 3DS was sold very well. Fiasco was even more obvious if you look at the number of sold units. Sony sold more than 40 million of its PlayStation 4 units, Microsoft sold more than 20 million of Xbox One units, and Wii U? Wii U was sold in only 13.36 million units, pretty bad compared to its predecessor
The new console Switch may be put in the dock, and after that player can play the game through TV, or it can be used as a portable console. The games will be sold in small nostalgic cartridges, as a reminder of older Nintendo consoles.
We should not be supprised by hand and home form of new Switch console, because Nintendo already has experience and great success in hand consoles. By the way, unlucky Wii U(display game controller) showed us in which direction Nintendo is planing to go.
Nintendo announced that the players will enjoy games that are created by known companies such as Activision, Bethesda, EA Games, Sega, Ubisoft and Warner Brothers. Jackson noted that the switch has to have a strong roster of games in order to make a success on the market.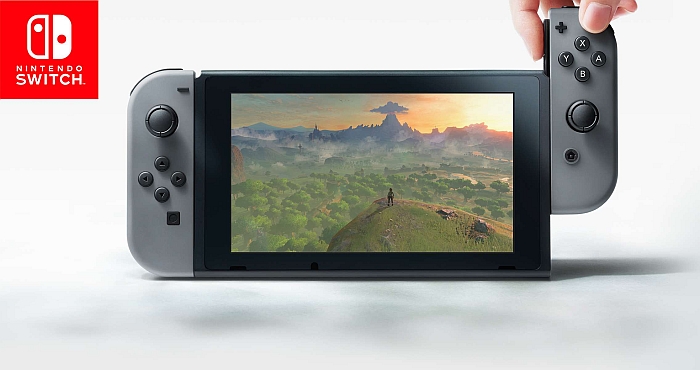 It is the second time Nintendo has an experimental approach to their gaming consoles, and they pretty much need to get it right this time. In the end, the idea that proper combination of benefits from both,hand and home form,will enter us in new age of gaming is surely pretty exciting.
Detailed specifications console have still not been published, and the sale of it begins in March 2017.