PhotoScan is a new Google app that gives you an easy way to restore your old photographs by turning them into digital prints. Yes, when the old and new comes together, the result is absolutely amazing! Download PhotoScan Today!
The PhotoScan app (by Google Photos) allows you to turn old photos into high quality digital copies. So, the old pics and pre-smartphone days can now be brought to life. It will now become a part of your Google experience.
The print photos are priceless because during those days people could not afford to take photos randomly because of the price of prints and so on. Hence, the most important moments were captured on lenses. Hence, every print photo that you have in that old album has a story to tell.
Relive those moments once again and breathe a fresh lease of life to the old images with this new Google tool.
Although there are many traditional ways people have already been using to digitalize the print photos, like getting them scanned or taking images of the photos using smartphone camera, the end results are mostly distorted.
PhotoScan Screenshots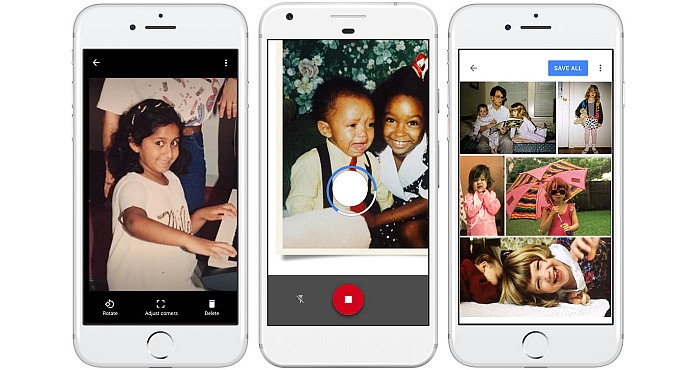 PhotoScan Links
Download PhotoScan App for Android
Download PhotoScan App for iPad