Download Andy Android Emulator for Windows PC, Linux and Mac. Andy is another app with incredible possibilities. With this platform, users will be able to connect mobile phones and desktop and to enjoy playing environment.
The main features of the app are full synchronization with mobile and computer, ability to play favorite mobile games on the desktop as well as the possible connection of Win/Mac with Android features.
Some users will say that your mobile will be the remote controller of your computer if you use Andy, but they have right. Enjoy the particular experience, receive your Whats app or Snapchat messages directly on the desktop and find why millions of users have chosen Andy.
Latest Andy Android Emulator Versions
Andy 0.46.14.400 Released
Andy 0.46.14.398 Released
Andy 0.46.14.397 Released
Andy 0.46.14.388 Released
Andy 0.46.14.386 Released
Andy 0.46.12.378 Released
Andy Screenshot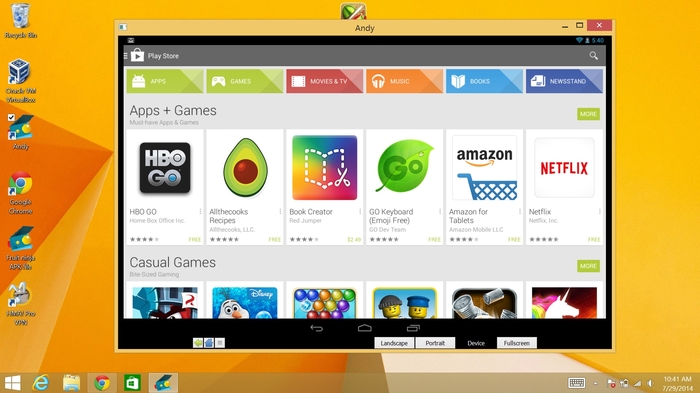 Download Desktop Links