Open office is an incredible app adaptable for a lot of purposes. Software includes creating presentations, spreadsheets, graphics or word processing. Open office is available in multiple languages and you can run it on different OS.
When we talk about key features, the first place takes consistent software with a long tradition. On this program feel free to report any kind of threats or trouble. Another satisfying thing about software is simplicity to manipulate it. The Open office app is completely free so you can use it for various purposes such as home, commercial or business.
Open office Software includes: Writer, Calc, Impress, Draw, Math, Base.
The Open office takes roughly 135 MB memory space of your PC so don't wait to try it.
Supported OS: Vista/Win7/Win8/Win8.1/Win10 32 bit & 64 bit – Mac OS 10.6 & 10.7 – Linux 32 bit & 64 bit – Android.
Open office Versions
4.1.2 released
4.1.1 released
4.1.0 released
4.0.1 released
4.0.0 released
3.4.1 released
Open office Screenshots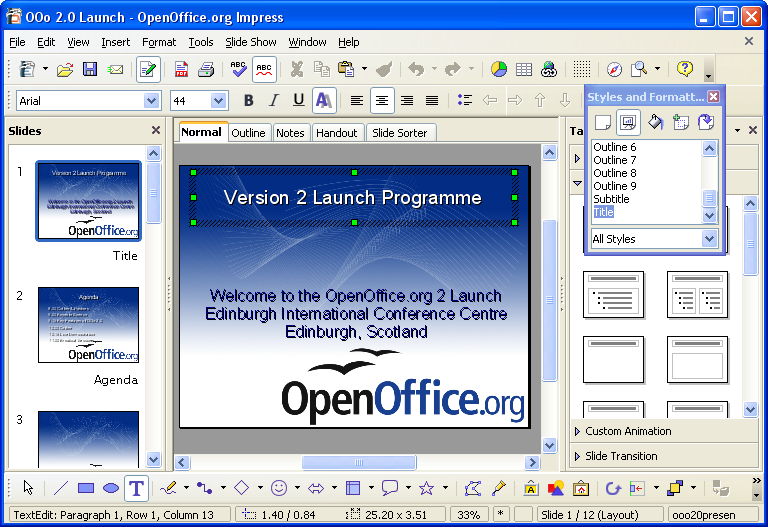 Download Desktop Links
Download Open office for Windows PC
Download Open office for Linux 64 bit
Download Open office for Linux 32 bit
Download Open office for Mac OS
Download Mobile Links
Download Open office for Android